MAIL SPOTTER MAIL TRACKING SERVICE
MailSpotter lets you view the progress of your mailings as they pass through the postal system, making use of the Intelligent Mail barcode. MailSpotter takes raw scan data from the USPS as your mail passes through postal facilities across the nation and turns it into easy-to-read charts, graphs and tables, putting valuable real-time tracking information at your fingertips.
See when your mail has been delivered, where, and to whom
Identify mail delivery patterns and problems early enough to react
Know when to expect customer responses
Drill down to the specific mail piece for customer-by-customer analysis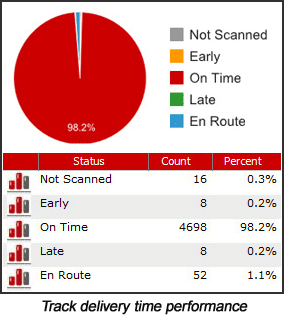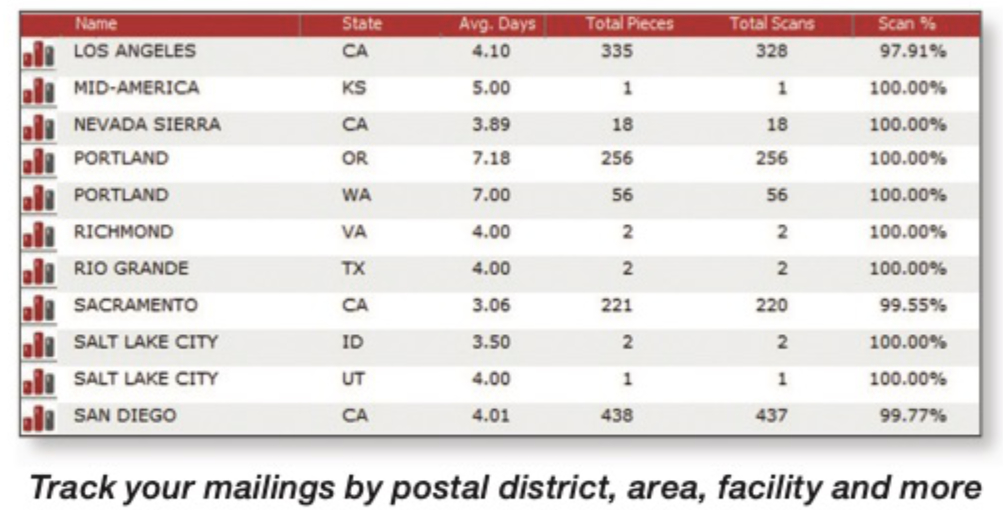 FEATURES: Detailed reporting- easy-to-read charts, tables and maps show the progress of your mail as it works its way through the postal system. You will get detailed delivery reports by:
State
Network Distribution Center (NDC)
Sectional Center Facility (SCF)
3 and 5-digit ZIP Codes
Postal District, Area or Postal Facility
Details on individual mail pieces
Exportable reports - in multiple formats, so you can export to third party programs or share specific data with different groups.
Ask your Bayard Printing Sales Rep about adding Mail Spotter to your mailing service!