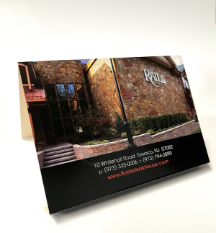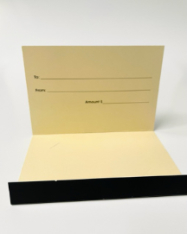 "Tis the season for giving! Whether it's a thank you, Happy Birthday or Merry Christmas, gift cards are one of the most popular and requested presents for people of all ages. For businesses, if you want to boost your revenue, build meaningful relationships with your customers, increase traffic, and grow your business; gift cards are one of the best ways to get started.
Bayard Printing is here to help with your gift card holders. Our die cutting machines can customize a variety of shapes and sizes for your gift card holder. Personalize the outside with your company colors, logo(s) and / or pictures. Add a tag line, a web address or QR code. The possibilities are endless!
For more information, give us a call at 1-800-879-5301. We look forward to working with you!